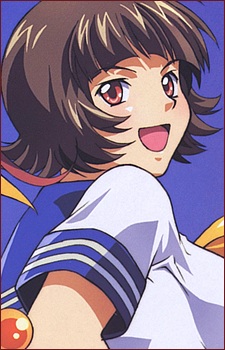 She is more bossy in the anime. She is frustrated that Ryubi is not the powerful toushi she is meant to be as Seito's leader. Despite that, she is still best friends with Ryubi and Kanu. She is strong enough to throw Kanu several stories into the air. At the end of the series she is seen in a restaurant with Kouchu. The two could now be a couple. She meets and befriends LeShawna in the companion.
Ad blocker interference detected!
Wikia is a free-to-use site that makes money from advertising. We have a modified experience for viewers using ad blockers

Wikia is not accessible if you've made further modifications. Remove the custom ad blocker rule(s) and the page will load as expected.